Who Are We ?
Info Rise is a consulting and services company specializing in delivering business solutions based on Odoo framework. Our general approach to implementing solutions for our customers is to target specific issues and deliver solutions in manageable, affordable Odoo based software.
What We Do
Info Rise iT is an multinational company, with its expertise in Odoo Framework  and has direct offices in Bahrain , Germany, India, KSA and UAE.The company was formed in 2009, and is the largest global listed partner for Odoo, having Offices in 5 countries – Germany, UAE, Bahrain, Saudi Arabia and India.
Odoo is flexible and evolving
It will work for you. Now and forever.
Odoo / Open ERP is a comprehensive suite of business applications including Sales, CRM, Project management, Warehouse management, Manufacturing and more. Odoo is currently rated as the number one open source business apps suite. Main apps include Website Builder, e-commerce, CRM, Accounting, Project Management, HR activities and more.
 INFORISE IT have the most reliable ERP Software in Bahrain, and offer a bouquet of services- Enterprise Resource Planning, Customer Relation Management, Business Process Management and Compliance and Quality Management Systems.
" We offer All services related to Odoo.We can act as one stop Provider For your Odoo Needs "
So easy to use!
Learn how to use in minutes.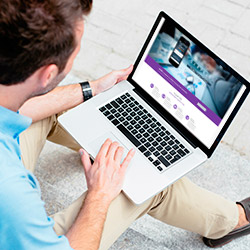 Access Odoo from anywhere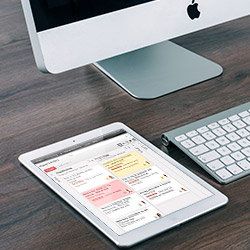 Use odoo from any mobile or PC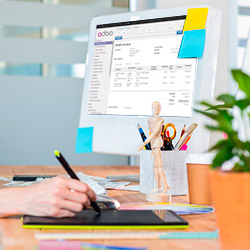 With the help of our software you can build stunning websites, smoothly run your ecommerce set up, do blogging or join forums. With our software, there can be one app for one need. We offer seamless integration. Browse online to know more about our products that can be customized using Odoo. We also help you boost your sales, through CRM, Point of Sales, Sales and Subscriptions. All your operations like projects, inventory, purchase and manufacturing will receive a boost with Inforise IT Open source ERP Bahrain. You can also manage all your HR activities as well as marketing needs with workflow software Bahrain.
What is Info Rise IT ERP
Introduction
Info Rise IT ERP is a comprehensive suite of business applications including Sales, CRM, Project Management, Warehouse management, Manufacturing, Financial management, and Human Resources, just to name a few. Being a dynamic ERP that allows organizations to smoothly integrate disparate teams, functions, processes and systems. The ERP platform, with built-in CRM and SCM capabilities, offers organizations sharp insights into and control over operations across the value chain through a single application. With its powerful suite of tools such as workflow management and portal and a set of ready functional modules.
Our general approach to implementing solutions for our customers is to target specific issues and deliver manageable solutions for our customers. Our expertise is in targeting specific issues and deliver solutions in manageable and affordable Odoo based software. We have partnered with Zesty Beanz Technologies to offer the best Odoo based framework to our esteemed clients
"Info Rise IT is top rated company offering Open Source Business Software"